.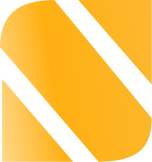 Smartification starts with the decision to empower existing technology – 
start your innovation today. 
Your decision. 
Our expertise.
SCHWARZL-IT
About us

Making smart applications for people is what drives us.
We are Makers.
We inter-connect skills and profound know-how to provide intuitive and technologically
highest quality solutions for people.
As experts in cloud software, blockchain, IoT, hardware design,
sensor technology and process optimization
we smartify devices and processes.
Contact us: office@schwarzl-it.com
Imprint

Thomas Schwarzl – SCHWARZL IT
Puchstraße 17
8020 Graz, Austria
UID ATU62239456
Gewerbebehörde: Magistrat Graz, Mitglied bei: WKO Steiermark, Verleihungsstaat: ÖSTERREICH
Berufsbezeichnung: Dienstleistungen in der automatischen Datenverarbeitung und Informationstechnik
Geschäftsführer: Thomas Schwarzl, Tel.: +43 670 404 58 40, E-Mail: office@schwarzl-it.com, Internet: www.schwarzl-it.com
SMART DEVICES – SMART ENERGY MANAGEMENT
SMART CONSULTING – SMART LIVING